Can You Relate to Any or All of the Following?


You're looking for a way to make extra money from home.
You'd love to have flexible work that you could do around your existing schedule and anywhere you have an internet connection.
You'd love to be able to make money doing something that you enjoy.
You've thought about starting a blog but don't know where to begin.
Maybe you already have a blog, but you're not getting the results that you want.
If you can relate to any of these, Blog Launch Breakthrough can help.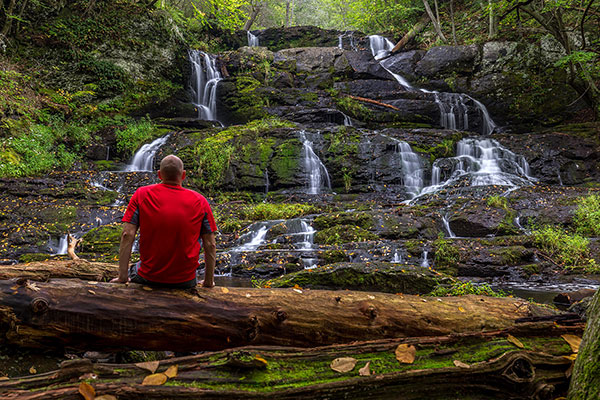 Hi, I'm Marc
I've been blogging full-time since 2008 and in Blog Launch Breakthrough I'll share the process I've used to build successful blogs in several different niches like web design, photography, and personal finance. This picture is me on a work day while I was running a landscape photography blog. I was able to incorporate my hobbies (hiking and photography) into my work and enjoy amazing experiences like this one.
I started my first blog in 2007 while I was working full-time as an auditor. At first I was just looking to make some extra money, but I quickly realized that I loved blogging and I wanted to see if I could turn it into a full-time income and a sustainable business.
My first blog was a web design blog that wound up growing pretty quickly and it allowed me to leave my full-time job in 2008. For more than a decade now, I have been working from home, enjoying a flexible schedule as a full-time blogger.
That first blog reached more than 1 million visitors per month before I sold it in 2013. One of the reasons I love blogging is because blogs are a valuable asset that you can sell when you are ready to move on and do something else. Over the years I've sold several different blogs for a total of more than $1.2 million.
I can't guarantee that you'll make a million dollars from your own blog, but I can show you the process I've used to build my blogs on a solid foundation that allows them to generate traffic and produce income.
Blog Launch Breakthrough is a free course that includes 14 video lessons, plus a printable workbook that will lead you through the action steps that you need to take.